Source: india.com
Diwali 2017 is just round the corner and India is ready for the convivial festivities. Here's how Diwali 2017 celebration in India will keep everyone busy.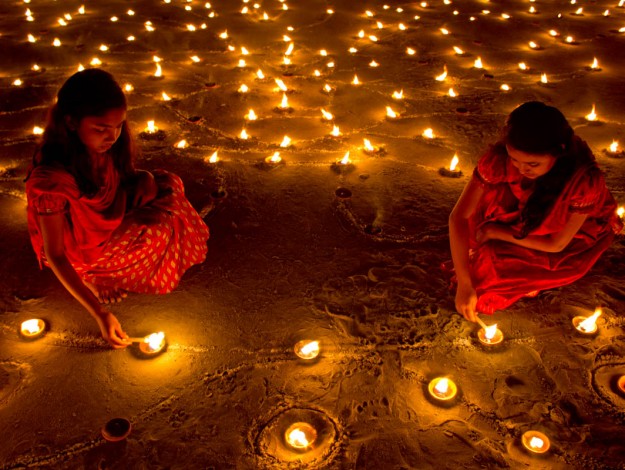 They say India is the land of festivals. No matter what month of the year it is, there is always some major festival round the corner in India. Home to people of various religions, India is one of the most secular lands on the planet. People across the country get together in festivities regardless of the religion celebrating the festival. Even with so many festivals that mean such a big deal to the people of this country, there is one festival that unanimously stands out as the country's most prominent festival, event and celebration. Yes, it's the Festival of Lights – Diwali. It would be fair to say that Diwali is the biggest festival celebrated by Indians both in the country as well as abroad. (ALSO SEE Best Places to Visit near Mumbai on Diwali 2017 Long Weekend) People often look forward to this festive season much like people look forward to Christmas in the west. The legend associated with Diwali is that it is celebrated to mark the return of Hindu deity Rama and his wife Sita after being exiles for years. Rama defeated the evil king Ravana (which is marked on the day of Dussehra) to return home with Laxman, Hanuman, Sita and the rest of his troupe on this day. He was welcomed by the lighting of numerous lamps and the day came to be celebrated by Hindus as Diwali. Diwali 2017 dates are October 17 to October 21. Here's what each of these days stands for:
October 17: Dhanteras
It's the 13th day of th lunar fortnight and honors Dhanvantari, a Lord Vishnu incarnation. It is considered to be an auscpicious day to purchase gold.
October 18: Chhoti Diwali or Naraka Chaturdashi
Legend has it that Lord Vishnu and Goddess Kali destroyed the demon Narakasura on this day. On this day, you can witness demon Narakasura effigies being burned in Goa. In West Bengal, where Goddess Kali is a revered deity, celebrations and prayers are held in her honour.
October 19: Amavasya and Laskhmi Puja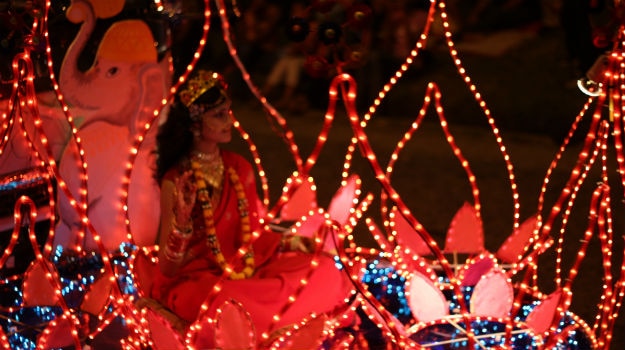 This day is believed to be the commencement of Diwali as it is the day of the Lakshmi puja. People all over India offer prayers to Lakshmi praying for wealth and prosperity. Most schools and offices have holidays on the day of Lakshmi Puja. In many ways, this is the actual day of Diwali. CHECK OUT Best Places to Visit near Delhi on the Long Diwali 2017 Weekend
October 20: Govardha Puja, Bali Puja
The fourth Diwali day has different kinds of significance in different parts of India. In Gujarat, this day is celebrated as the beginning of the New Year. In northern parts of the country, this is the day of Govardhan puja as it is believed to be the day when Krishna defeated Indra. To celebrate this day, devotees prepare a variety of vegetarian food and offer it to the lord. And in Maharashtra, this day is celebrated as Bali puja to seek the blessings of king Bali.
October 21: Bhai Duj
On the day of Bhai dooj, sisters host feasts for their brothers which the whole family ends up enjoying. It is the equivalent of Raksha Bandhan, only this time the day is more for brothers than for sisters.
Diwali celebrations all over India are characterized by lighting of lamps or diyas. Several grounds install huge lanterns at great heights. Markets are decorated with colorful lights that make a great show. Homes are cleaned well in advance and new clothes are also purchased to be worn during the festive week. Family and friends get together for meals and playing cards. Neighbors and loved ones exchange sweets and presents. While bursting of firecrackers was a major part of Diwali celebrations earlier, more and more people are giving up this disastrous habit on account of accidents and pollution. Several families also embark on vacations to make the most of these holidays. Diwali 217 comes in the form of a long weekend which means it is the ideal time to take off on a great holiday with your loved ones. We have already given you best international destinations to visit on the Diwali 2017 long weekend. Whether you stay home to embark upon a vacation, the Diwali festivities across India are sure to bring you joy and cheer.